Whether you're looking to build a new custom bathroom, or are interested in a remodel, your vision is the foundation of the design and build process. As experienced professionals, our bathroom remodel team will work with you from the conception of your new bathroom layout to the completion of your project. We promise a stress-free process that we accomplish through our transparent communication efforts every step of the way for a higher quality of work.
Get in touch with TruBuilders today, we'll discuss and determine what you're looking to get done and the goals for your new bathroom. We'll then decide if we are the right team for your vision. If the answer is no, TruBuilders Llc is a part of a large network of professional contractors and will be sure to recommend other options you can trust. If the answer is yes, we'll walk you through a budget presentation and a subsequent follow-up discussion.
We'll come out to your property and get some measurements. Then, the real fun begins, the design kick-off and space planning. Together, we'll start developing the bathroom that you will enjoy for years to come. Our team at Trubuilders Llc will keep you up-to-date on the progress with onsite walk-throughs as your new bathroom gets closer and closer to being finished. From obtaining permits to framing and finally revealing your new bathroom, we are there throughout the process to ensure timely completion.
Integrity

100%

100%

Honesty

100%

100%

Transparency

100%

100%

professionalism

100%

100%

Quality

100%

100%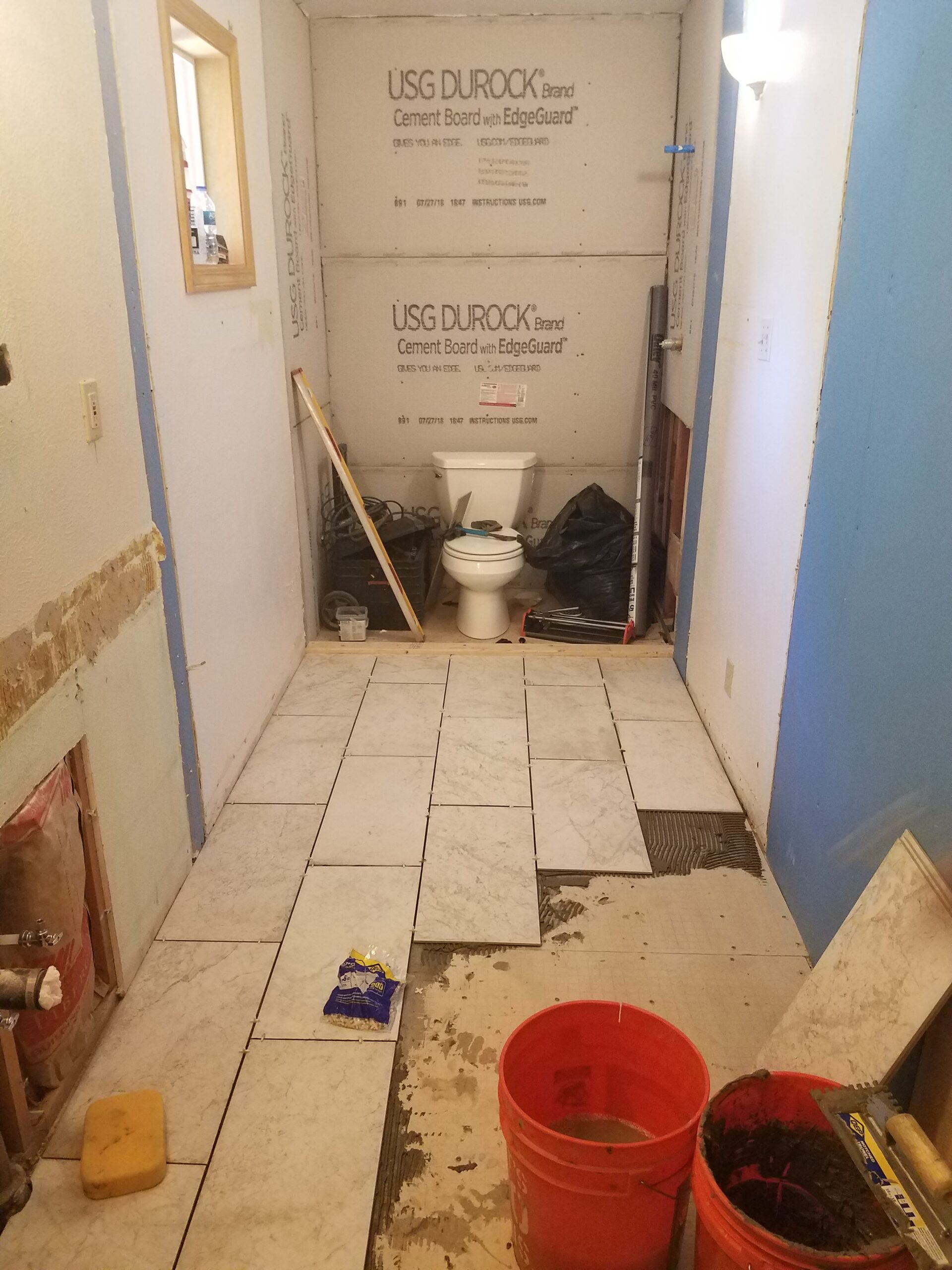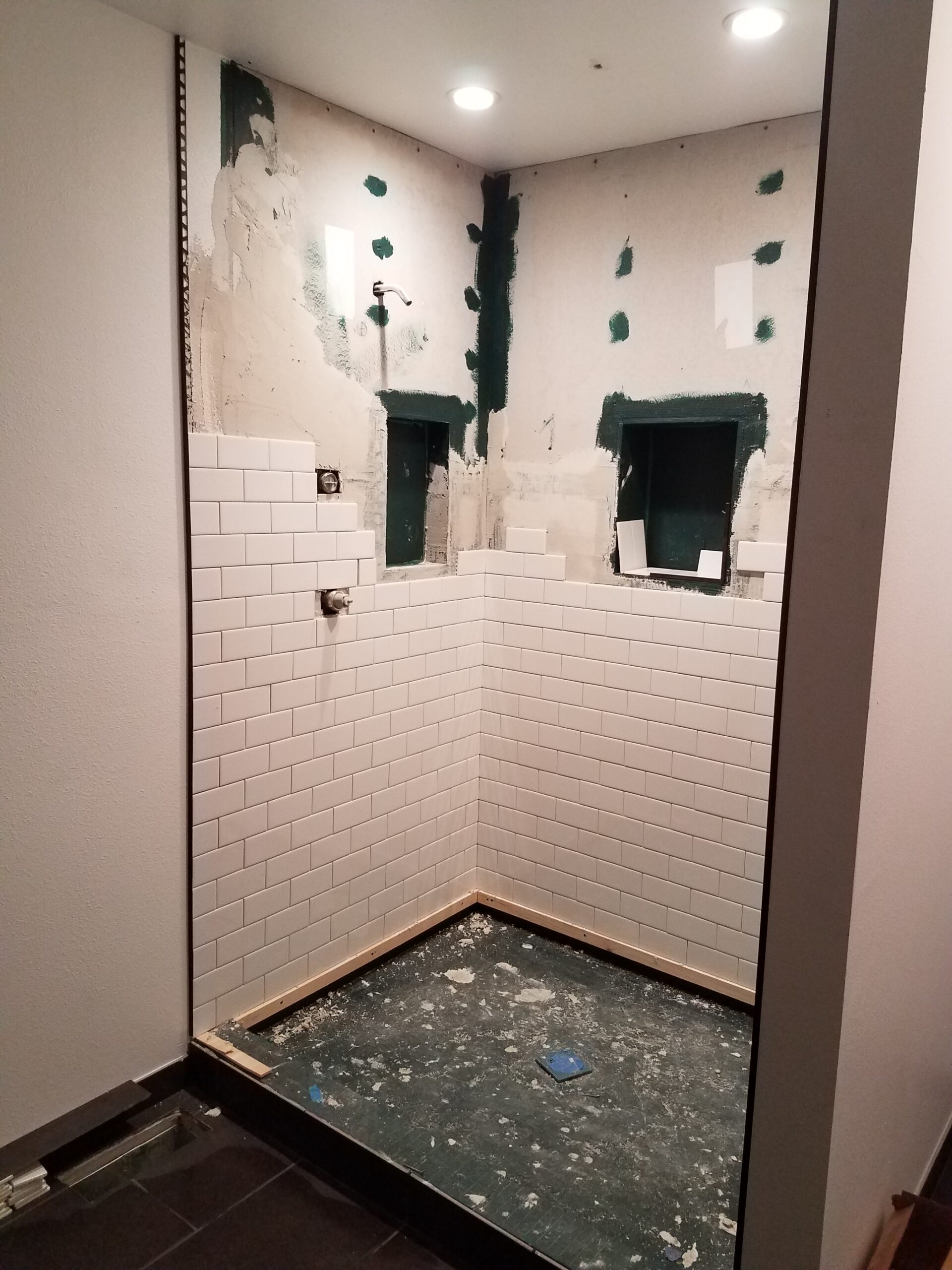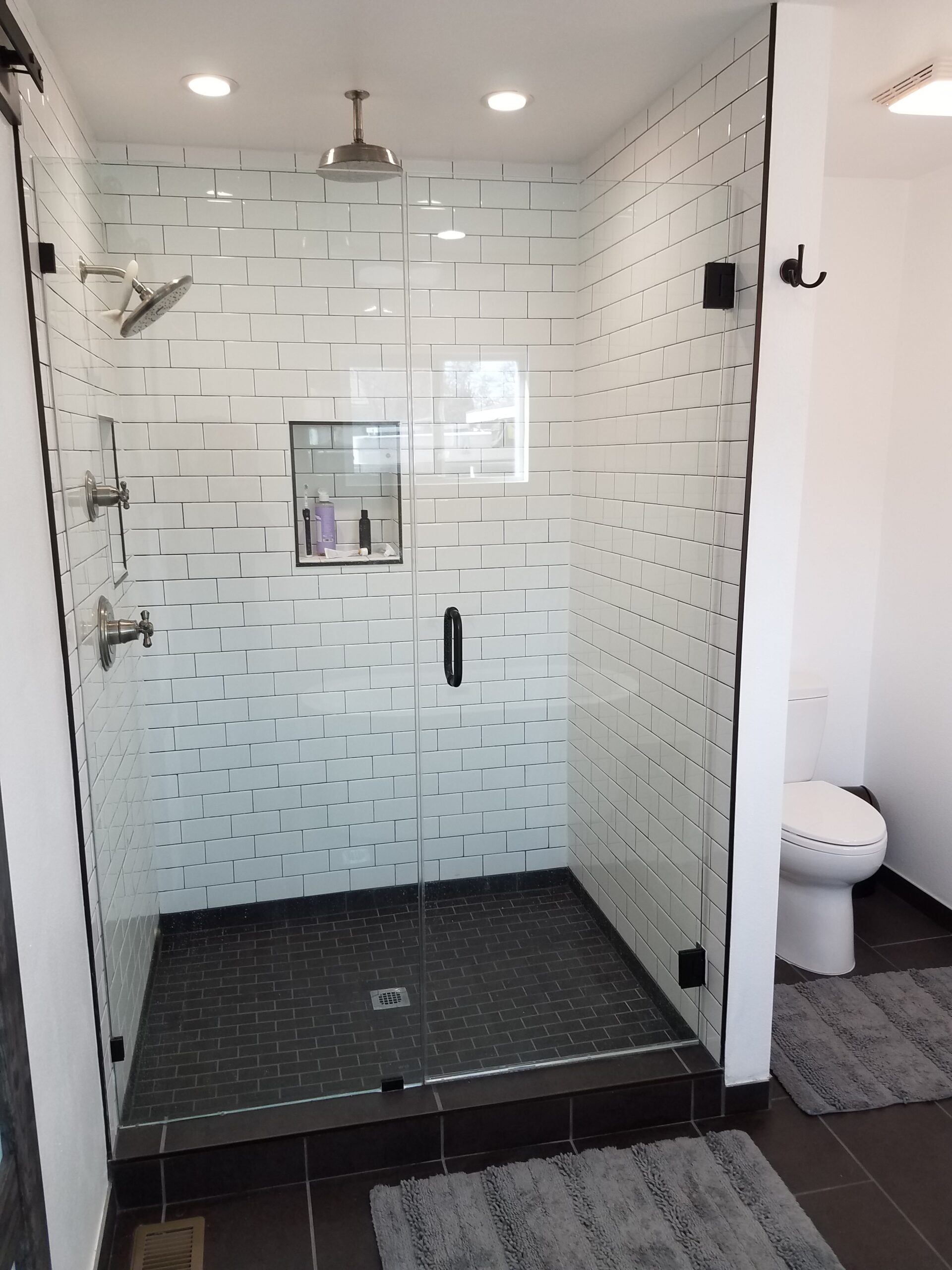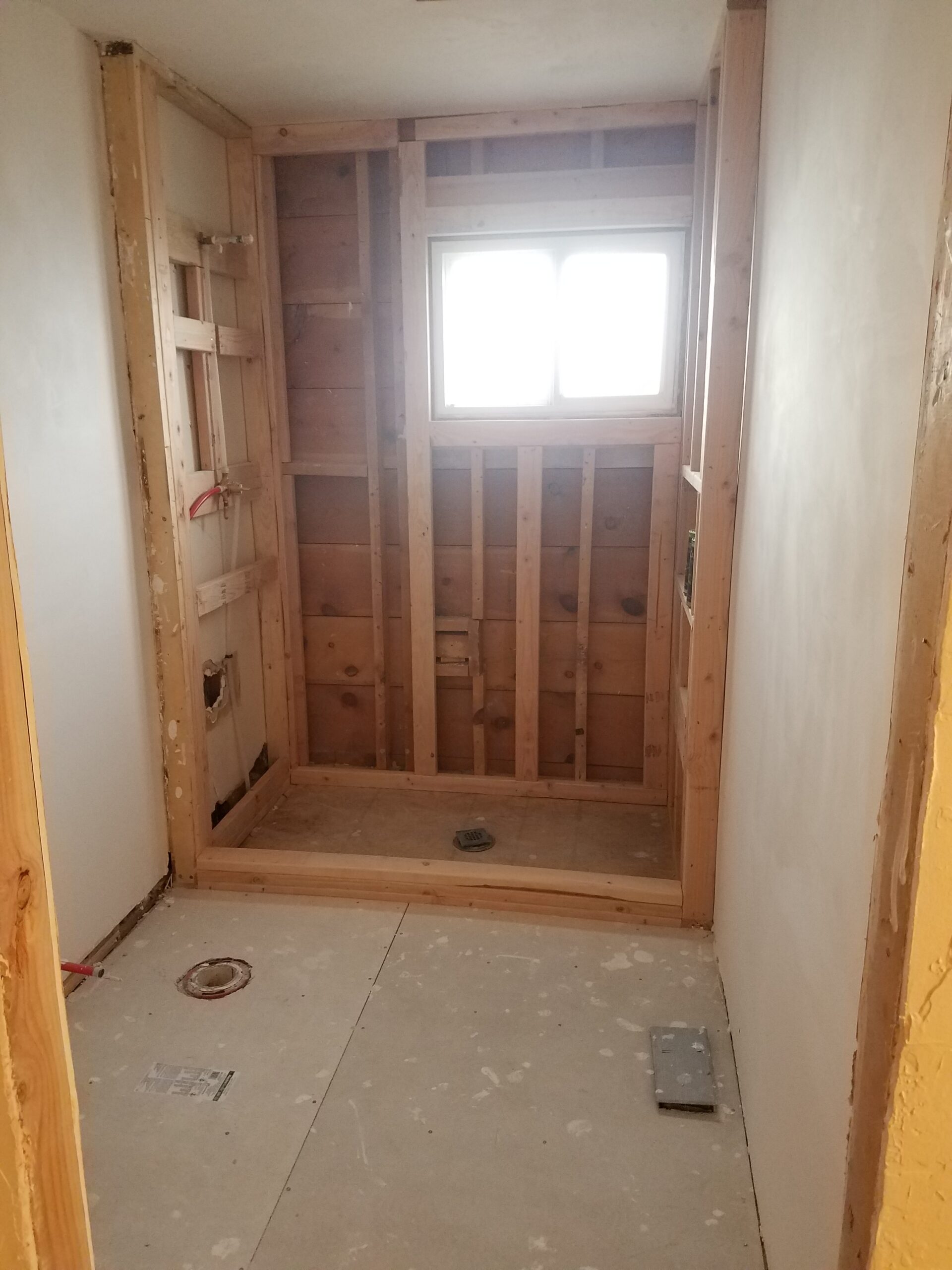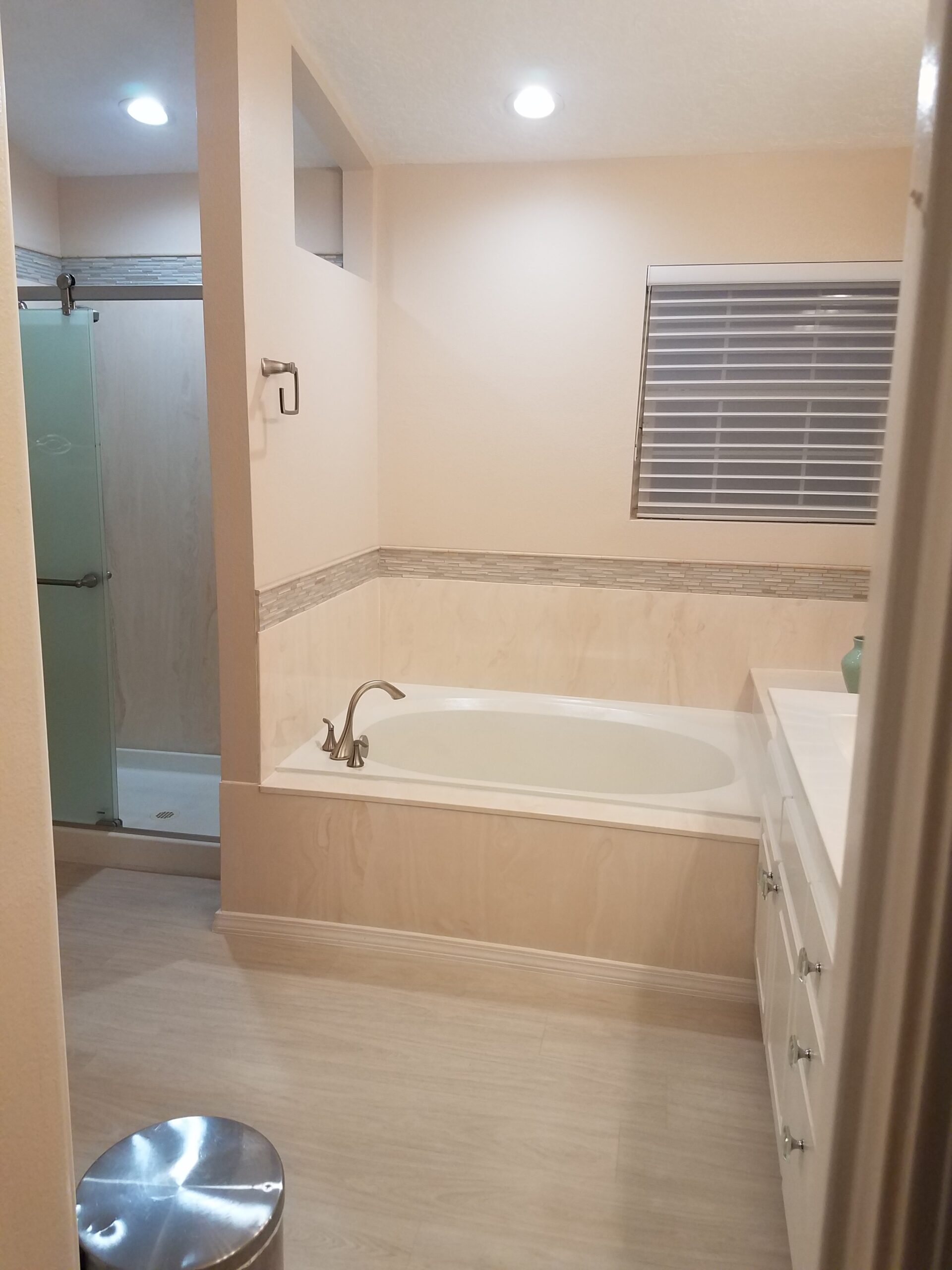 Bathtub Remodeling Options
Our team can replace, upgrade, and convert your bathtub to fit your needs and style. It takes a licensed contractor to properly set or move a bathtub as part of a remodel. We are licensed and experienced to modify your bathtub. You can feel confident in knowing that your bathtub installation will be up to code and fully functional. Bathtub modifications include any of the following:
Remove and replace the existing bathtub with a similar or same style or any style of your choice.
Removing the bathtub and converting it to a standing shower.
Shower Remodeling Options
Are you considering a shower remodel? Tired of that old tile or plastic surround? TruBuilders are your shower conversion expert performing remodels from simple upgrades to bath-tub to shower conversions. When considering a shower remodel keep in mind that there are several steps that need to be done to prevent water leaks. You should always hire a licensed professional who will remodel your space up to code to avoid any major issues down the road. You don't want a beautiful bathroom that you cannot use. Our craftsmen can also complete your new shower with a solid surround or custom tile of your choice including the following:
Material Options
Showerhead and fixture modifications – including dual shower heads, sliding shower doors, and remove old showerheads.
Custom Tile – natural stone, glass tile, ceramic, and porcelain options.
Solid shower surround – options include cultured marble in various colors.
Service Options
Replace existing shower surround with new surround or custom tile.
Convert bathtub/shower combination to free-standing shower.
Renovate the bathroom to modify the size and shape of the shower.
Replace or upgrade fixture options.
Vanities
When it comes to bathroom vanities there are many sink and cabinet styles. TruBuilder's can help you find the best solution for your bathroom remodel from out of the box solutions to custom-built cabinets to fit your space and needs. Options to consider:
Types of countertops, there are many options including granite, cultured marble, tile, and many others.
Sink options vary depending on your style and needs from self-rimmed to vessel we can help you find the options that suit your style.
Our experts can install bathroom sets you pick from a home improvement source or design and build custom vanities.
Custom Tile Work
Tile work can change the look and feel of your bathroom. From counters and backsplashes to showers & flooring, TruBuilders has you covered.
Lighting Upgrades
Are old lighting fixtures getting you down? A variety of lighting options can help give your bathroom a special glow. TruBuilders also has licensed electricians on staff for all of your electrical remodeling needs.
Flooring Installation
Get rid of old carpet or flooring in your bathroom. Add flooring that makes your bathroom sparkle.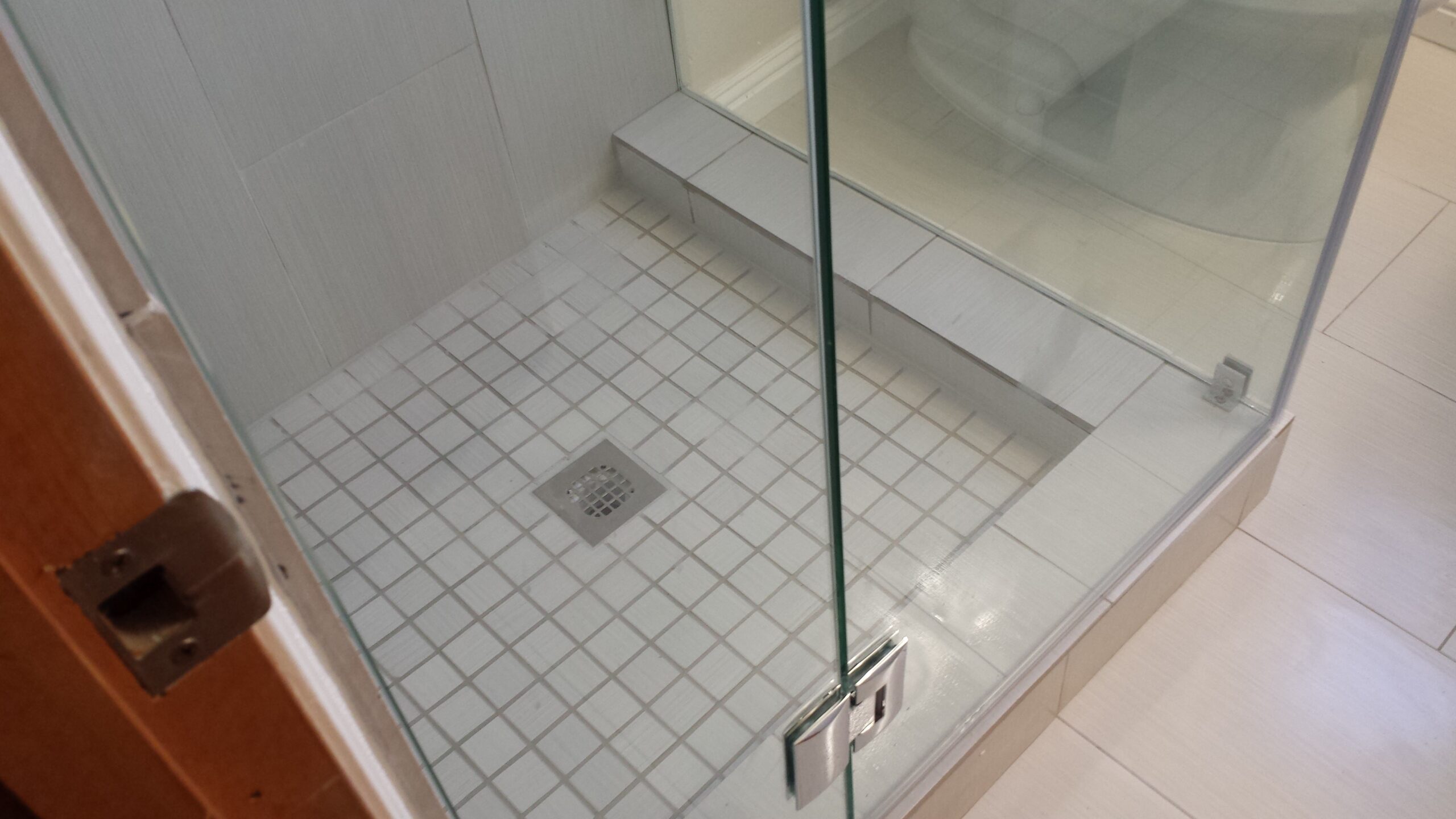 Had a deck built by True builders, the end product came out very nice, we are very pleased by it. If there was an option for 4.5 stars I would go with that. We had some minor issues that mainly came about because we went through Lowes (National chain hardware). Lesson learned…Contract directly with the person (company) doing the work. The Issues we had I have no doubt would not have even come up if we contracted directly with True Builders. I would put the responsibility on myself mostly, and on Lowes for not arranging a meeting with True Builders prior to starting. So… Yes, they did a very good job on our deck, and Yes I would recommend them to a friend Simon worked Very hard to ensure that when the project was completed that we were happy with the work, which we were, very much so. Simon is hardworking and takes pride in his work. We are thinking about another job that needs to be done and have asked True Builders for a bid, that says something
801 ALAMEDA BLVD Albuquerque, NM 87114